[one_half last="no"]
HISTORY
Hollenbeck PAL was founded in 1992 through the efforts of Hollenbeck Division of the Los Angeles Police Department and community residents to implement sports activities to high-risk youths in response to the juvenile crime increase in the area. In 2003 PAL acquired its own 501(c)(3) non-profit status and is now governed by a board of directors compromising of community leaders, law enforcement personnel, and business professionals.
VISION
Our ultimate goal is a community without crime, where children have equal access to opportunity, and where peace officers help drive the community's vitality.
MISSION
Through a partnership between community and law enforcement, PAL's mission is to nurture young people to become responsible, productive, and law abiding citizens by offering character-building, educational, sports, and  life-enhancing programs.
COMMITMENT TO COMMUNITY POLICING
Hollenbeck PAL provides safe places throughout the community where children recreate and learn safely during non-school hours while providing meaningful, structured activities that are economically accessible (most services are free) to every child in the service area. All program participants are from low-income to poverty level households, and are continuously exposed to gang and other unlawful activities. For over 18 years, PAL has been helping youth, regardless of their ethnic background or economic status, make positive changes in their lives by teaching them healthy life-style principles, providing them with positive role-models, instilling in them the concept of teamwork, building in them the qualities of sportsmanship, and providing them with opportunities to gain and exercise leadership skills.
[/one_half]
[one_half last="yes"]
[slider][slide img="http://farm8.staticflickr.com/7090/7063873151_74844dd2e8_b.jpg"][/slide][slide img="http://farm8.staticflickr.com/7209/6917174586_a4db6004cc_b.jpg"][/slide][slide img="http://farm9.staticflickr.com/8016/7270475894_b3ebbd2e8e_o.jpg"][/slide][slide img="http://farm8.staticflickr.com/7234/7270614526_594204ac7a_o.jpg"][/slide][slide img="http://farm9.staticflickr.com/8168/7270602804_3b06a88f97_o.jpg"][/slide][/slider]
Help Hollenbeck PAL achieve its mission by mentoring or donating to the program via our donate page. If you have questions or would like to be part of the program please contact us at 323.224.0153
Thank You for your support

Officer Glenda Brooks, Executive Director
[/one_half]
Hollenbeck by the numbers
[one_half last="no"]
[progress percentage="92″]% of Latinos in Boyle Heights Community[/progress]
[progress percentage="15″]Earned a H.S. Diploma (25 years or older)[/progress]
[progress percentage="21″]Household Income less than $10,000 Per Year[/progress]
[progress percentage="37″]Lives below poverty level[/progress]
[progress percentage="39″]19 years of age or younger[/progress]
[progress percentage="47″]Completed 9th grade by age 25[/progress]
[/one_half]
[one_half last="yes"]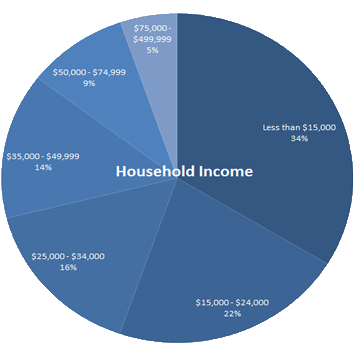 [/one_half]
Meet The Staff
[one_third last="no"]
[person name="Glenda Brooks" picture="http://lapdhollenbeckpal.org/wp-content/uploads/2012/04/Brooksey.jpg" title="Executive Director" facebooklink="" twitterlink="" linkedinlink=""]Officer Glenda Brooks has served the Boyle Heights Community for over 20 years by enriching the lives of youth through education, mentorship, and guidance as a police officer and Executive Director.[/person]
[/one_third]
[one_third last="no"]
[person name="Lorraine Garcia" picture="http://lapdhollenbeckpal.org/wp-content/uploads/2012/04/Lorraine.jpg" title="Program Director" facebooklink="" twitterlink="" linkedinlink=""] Lorraine is responsible for the development and implementation of the four core program areas: Crime prevention & intervention, mentoring, sports activities, and leadership. Lorraine has served the Boyle Heights Community for over 20 years as a family counselor and Program Director.  [/person]
[/one_third]
[one_third last="yes"]
[person name="Edwin Rodriguez" picture="http://lapdhollenbeckpal.org/wp-content/uploads/2012/05/Edwin.jpg" title="Director of Development" facebooklink="" twitterlink="" linkedinlink=""]Edwin Rodriguez is the Director of Development and is responsible for the grant writing and Hollenbeck PAL's fundraising events: Gala Awards and Hook N Book events.[/person]
[/one_third]
[one_third last="no"]
[person name="Donald Levier " picture="http://lapdhollenbeckpal.org/wp-content/uploads/2012/04/DJ1.jpg" title="Assistant Director" facebooklink="" twitterlink="" linkedinlink=""]Officer Donald Levier is the Mentor Program Coordinator, and assistant to Officer Glenda Brooks. Donald is an active football player within the LAPD football team and shares his passion with our youth. [/person]
[/one_third]
[one_third last="no"]
[person name="Jeff Norat" picture="http://lapdhollenbeckpal.org/wp-content/uploads/2012/06/Jeff-Norat-e1340064901759.jpg" title="Assistant Director" facebooklink="" twitterlink="" linkedinlink=""]Officer Jeff Norat is the Get it Straight Program Coordinator, and assistant to Officer Glenda Brooks. Jeff is currently stationed at the Hollenbeck Police Department and is dedicated to serving the Boyle Heights Community through crime prevention workshops. [/person]
[/one_third]
[one_third last="yes"]
[person name="Ignacio Oliveros" picture="http://lapdhollenbeckpal.org/wp-content/uploads/2012/05/Ignacio.jpg" title="Media Instructor & Editor" facebooklink="" twitterlink="" linkedinlink=""]Ignacio Oliveros is the media instructor for the Good News Kids program and is actively involved in the production of media material and communications at Hollenbeck PAL.[/person]
[/one_third]
[one_third last="no"]
[person name="Sandra Ponce" picture="http://lapdhollenbeckpal.org/wp-content/uploads/2012/04/Sandy-2.jpg" title="Sports Coordinator" facebooklink="" twitterlink="" linkedinlink=""]Sandra Ponce coordinates the Soccer program through a partnership with AYSO 1304 region, LA 84 foundation, Estrada Courts community, and local residents to serve over 500 inner city youth in the Boyle Heights area.[/person]
[/one_third]
[one_third last="no"]
[person name="Eymi Roa" picture="http://lapdhollenbeckpal.org/wp-content/uploads/2012/05/Eymi.jpg" title="Case Manager" facebooklink="" twitterlink="" linkedinlink=""]Eymi Roa is responsible for the leadership programs offered at Hollenbeck PAL. Previously, she was involved in the Gang Reduction Youth Development program and actively worked with families and youth to prevent abuse and violence[/person]
[/one_third]
[one_third last="yes"]
[/one_third]
[one_third last="no"]
[/one_third]